Introduction
Welcome to Teeth and Eating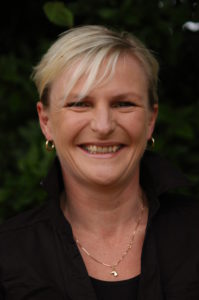 Hi, I'm Professor Liz Kay.
I used to be a Professor of Dentistry at The University of Manchester. I now work at the University of Plymouth. While I worked at Manchester, I put together this site, because being a Professor means that I am a dentist, lecturer, researcher and health promoter all in one!
Dentistry at Manchester
Did you know that there are less female professors of dentistry than there are fillings in most adult's mouths! I became one of the first female dental professors in the United Kingdom when I was appointed to The University of Manchester. Fortunately, this is now changing as people realise that it is a great career for both men and women. We currently have approximately equal numbers studying dentistry at Manchester.
School Days
At school, I was always good at the creative subjects but as I had decided that I wanted to work in a profession where I would be helping and caring for people, I realised that I would need to study science at 'A' level. I was one of only three girls in the science classes at the time and this made me independent and determined to succeed!
Why Science?
Science is fantastic because you get to ask lots of exciting questions and find out more about everything around you. You can then use all this knowledge to invent new things, to help people to live healthier lives, to make them better when they are poorly and much, much more. I get great pleasure asking questions and finding out the answers: What is that? How does it work? Why does it do that? When does it happen? How can I make that better? Sometimes the answers are already there but quite often you have to do experiments to discover new things for yourself!
Dental Research
As a Professor at The University of Manchester's Turner Dental School, I carry out exciting research to answer many questions including:
"How can mouth, tooth and gum disease be prevented?,
"How can looking after all of your body help to keep your mouth, gums and teeth healthy"
"What are the benefits of oral health education for children?",
I am particularly interested in the nutrition and welfare of young children.
Learn About Teeth and Healthy Eating
I have written books about the mouth, teeth and gums and I do lots of work with the community to help people understand why it is important to look after their body and teeth and the best way to do that. I hope you enjoy learning lots of interesting facts about your teeth and gums and how to look after them in this section of the Children's University of Manchester.